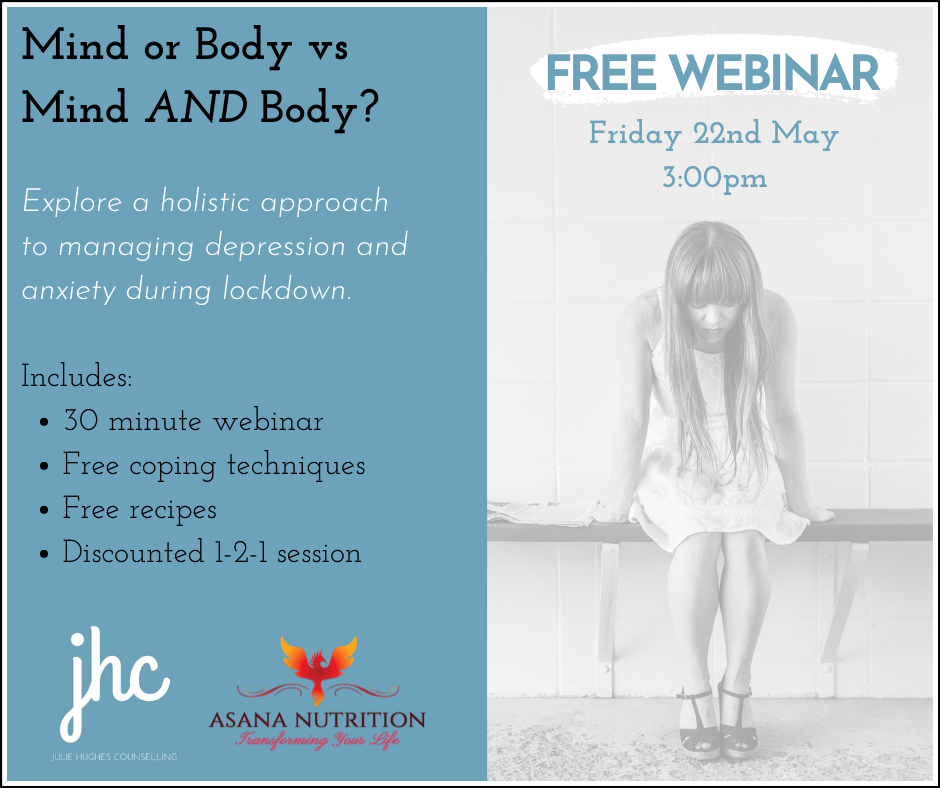 Mind or Body vs Mind AND Body
Join us for a free 30 minute webinar at 3:00pm on Friday 22nd May to explore the connection between our body and mind when it comes to our emotional wellbeing, and mental health. Can what we put in our bodies really aid therapy sessions and vice versa? I will be joined by Sabine Horner of Asana Nutrition to talk about how our mental health, which when paired with therapy, can be improved vastly based on what we are putting in our bodies. Includes free recipes, coping techniques and discounted 1-2-1 sessions if required. Please email or complete our online contact form to reserve your place.
-May 2020-
Covid 19
During these difficult times it is important to know that there are support lines to help you. Understanding that during this current crisis financial income may have been impacted. If you feel in crisis please visit the following to gain free support. Please don't suffer alone.
Helpline for anyone suffering with mental health issues including urgent help.
National helpline number to assist anyone who is feeling suicidal
-April 2020-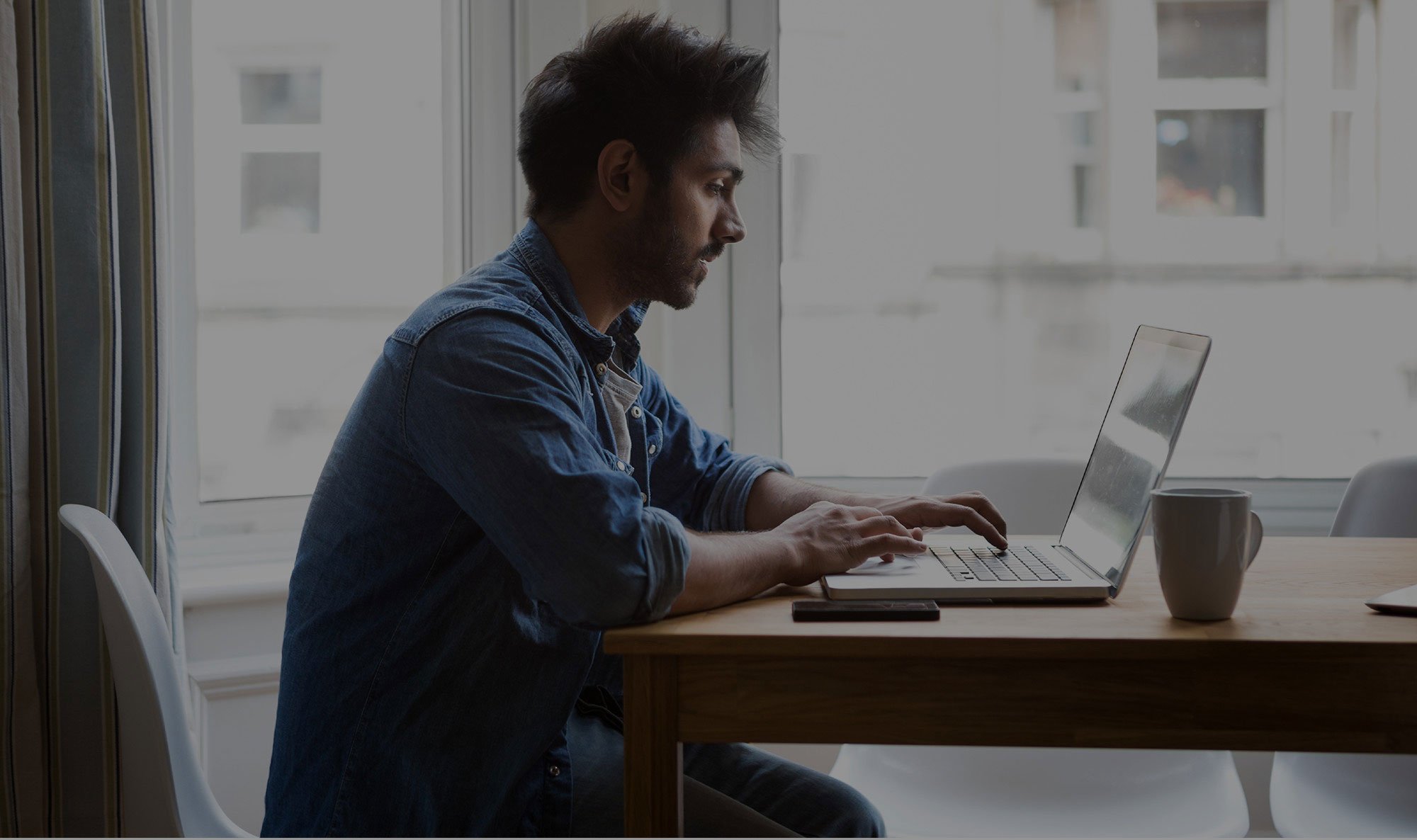 We've taken our counselling online
It's important to know that therapy does not always need to be face to face. I have worked for many years online using Zoom as a safe platform. Over the last few years this has become a more popular way of accessing therapy with its main attraction being easier to access and avoids having to travel. During the Covid 19 situation all my work has had to move online so no work has been interrupted in what has been for many an extremely challenging time. If this is something that you believe will work for you then simply get in touch and we can arrange to get your first session booked.

-March 2020-